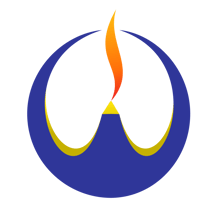 HOMEOPATHIC DOCTORS HOMEOPATHIC CLINIC BANGALORE
Hello, we are a homeopathy clinic with consultations in Jayanagar, & HSR layout, Bangalore, &, also offer online consultations.
We offer online consultations to patients in Bangalore, rest of India, and other parts of the world. Medications can be delivered to home the same day in Bengaluru, and by courier service to other cities.
Clinic is managed by homeopathy doctors- Dr. Preeti Tavarkhed and Dr. Karagada Sandeep. The doctors are qualified in Classical Homeopathy from the International Academy of Classical Homeopathy, Greece, & use minimal medications for long term health without any adverse effects.
Our practice of Classical Homeopathy boosts your immunity along with treatment of your main complaint. Treatment addresses the root cause of your disease & corrects it for long term benefit of health, such that you are not dependent on daily medications
At our clinic we typically see patients with Allergies (sneezing, running nose, colds), Thyroid disorders, Migraine headaches, Gastric (gastritis, acidity, constipation) complaints, among others.
Homeopathy is safe for people of all age groups, including infants, children & in old age.
Acute conditions including - Fever - Sore Throat - Colds - Cough - Acute Bronchitis- Wheezing - Headache - Diarrhea/watery stools - Food Poisoning - Gastric complaints - Stomach Pain -Urinary Tract Infection
Chronic conditions including - Acidity - Allergy - Thyroid Disorders - Women's complaints - PCOS - Hormonal imbalance- Asthma - Bronchitis - Arthritis/ Joint Pains - Back Pains - Body Pains - Fatigue - Sciatica - Cholesterol - Constipation - Piles- Diabetes - Hypertension -Headaches/ Migraines - Gastric / Acidity- Infertility in Men and Women - Sexual complaints in men - Performance anxiety - Stress management - Depression
Skin complaints including - Acne/ Pimples - Eczema - Psoriasis - Pigmentation Disorders - Fungal Infections - Dermatitis - Urticaria, Itching & Rashes, & other Skin complaints.
Classical Homeopathy
Medicating minimally to stimulate the immunity for long term health.
No Packages
Unlike many other clinic setups we do not offer any month/ year long packages. Fee is charged only for the duration medications are given for.
Best Pharmaceuticals
We are dealers of Dr. Willmar Schwabe, & stock & prescribe the best available pharmaceuticals to our patients.
Transparency
Patients can request for their prescription whenever they choose to stop treatment or change their homeopathic doctor.
SCHEDULE YOUR APPOINTMENT TODAY!
Dr. Karagada Sandeep 98458 02103
Dr. Preeti Tavarkhed 98808 53404
email- doctor@centreofhomeopathy.com
Jayanagar - 10am to 01 pm, 05 to 07 pm
HSR- Sundays only 12.30 - 3.00pm
Except on Wednesdays & Sundays
Get help wherever you are
On top of our in clinic consultations, we also offer online consultations for anyone and everyone.
Medications can be delivered on the same day in Bangalore, and in other cities by courier services.